Sterling Golf is comprised of two Principle Owners/Operators, Robert Steele, President and Rene Rangel, CEO
In 2010 Rene Rangel and Robert Steele founded Sterling Golf, an ownership and management group that soon purchased Houston National Golf Club.  Sterling Golf began construction of a second championship golf course  on the property of Houston National. Houston National Golf Club is one of the few clubs in America that is made up of 18 holes private and 18 holes public. Soon after construction finished at Sterling Country Club, Sterling Golf embarked on a joint venture with Texas A&M to renovate The Golf Club at Texas A&M.  Currently Sterling Golf Manages six golf courses and has overseen over 10 million dollars of golf course and clubhouse renovations in less than four years.
Current management properties includes, The Golf Club at Texas A&M, Golfcrest Country Club, Panorama Golf Club, and Brenham Country Club. Two properties signing on with Sterling in 2021 are Mallard Golf Club in Lake Charles, LA and East River Nine in downtown Houston. In addition, Sterling Golf owns Turf Technologies, a distributor and consulting group that provides chemicals for turf grass management of golf courses and athletic fields.
Robert Steele is the President and principle owner of Sterling Golf. He is a 1976 graduate of Texas A&M who found success in the steel business as the owner of Texas Honing. Mr. Steele served as President of Golfcrest Country Club in Pearland, Texas in 2009 and 2010, during which Golfcrest experienced record membership and revenue growth in the worst golf economy on record.
Rene Rangel, Co-Founder and CEO of Sterling Golf is a Class A PGA professional with over 25 years of experience in golf course and country club management. As CEO, he is in charge of all operations and business development for Sterling Golf properties. He is also serves as the COO of Golfcrest Country Club. He oversaw the Design and Construction of Sterling Country Club, The Campus Course at Texas A&M, as well as the renovation of Houston National, Golfcrest Country Club, Panorama Golf Club, and Mallard Golf Club. Rene and Robert brought Golfcrest Country Club and Houston National GC from near bankruptcy to record growth in a down economy. Sterling Golf has increased revenues/profitability to all properties they own, manage, or lease. Quality of course conditions and Excellence in service is the driving force to Sterling Golf's success.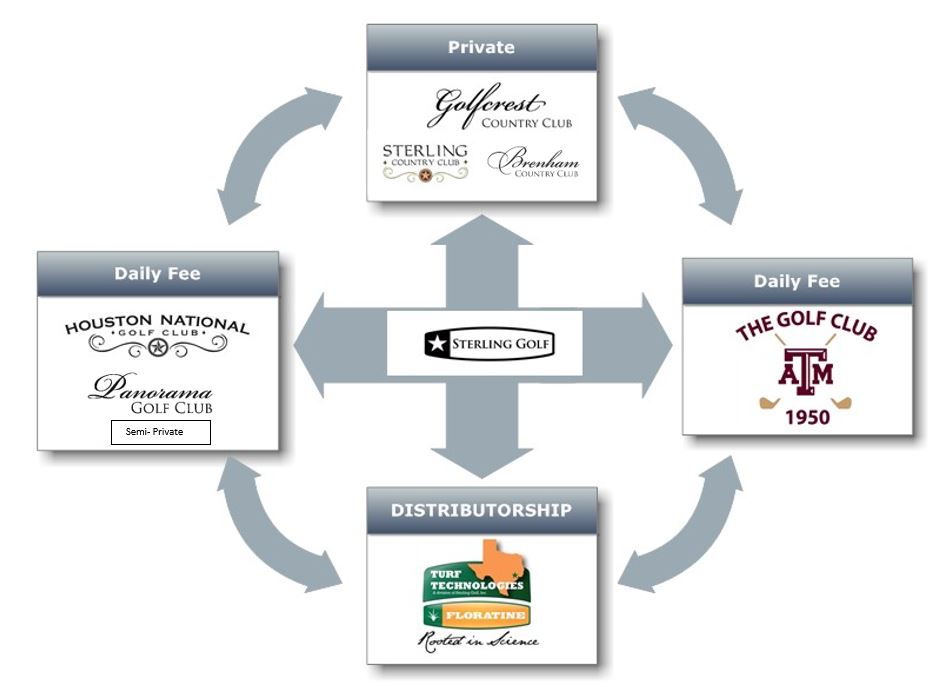 NATIONAL ACCOUNTS/ PREFERRED PRICING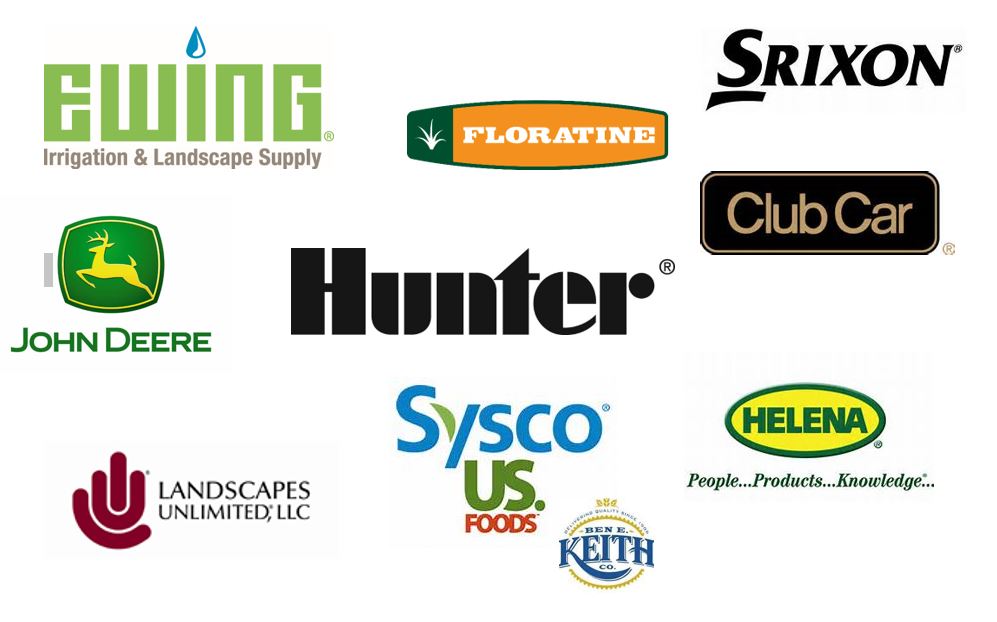 QUALITY COURSE CONDITIONS IS PRIORITY #1!